​It's difficult for citizens of a nation to stick together when some of them are permitted to act as a law unto themselves while others know if they break the law they will be prosecuted to the full extent of that law. A rift between the treatment of lawless and lawful over time can only be expected to obtain increasingly greater animosities. Add to the rift non-citizens: dreamers, illegal border crossers, and those that overstay visas; the occasionally difficult will most certainly become perpetually complex.

So today the #SchumerShutDown is inevitable. What explains the transformation of our soundly established republic into a heartless, tyrannical democracy? Why do both houses of Congress answer to whiny, squeaky wheeled protesters instead of to voters that elected both houses of Congress and a president to build a wall? To end DACA? To curtail chain immigration and revive our once wholesome merit based immigration system? Why is Congress so noncommittal to rebuilding our military, strengthening our economy, reigning in profligate spending, and reducing the intrusive role of government in our private lives? The answer? Invariably? "We don't have sixty votes."
Powered by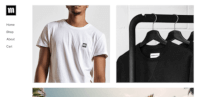 Create your own unique website with customizable templates.
Photos used under Creative Commons from garlandcannon, KAZVorpal, Mrs. Gemstone, Gage Skidmore, abhishekmaji, tonyhall, Joanie-21, warriorwoman531, DonkeyHotey, DonkeyHotey, KarlaAnnCoté, Gage Skidmore, KarlaAnnCoté, escapedtowisconsin, US Army Africa, Faith @101